For the past 3 years I've had the amazing opportunity to study with an internationally renown graphite artist, Armin Mersmann. During this time my focus has shifted from jewelry to drawing. Jewelry took a backseat during this time, as I focused on drawing, although I certainly didn't put it aside altogether. Now I'm getting back into wax sculpting and trying to find a way to balance the two very different mediums.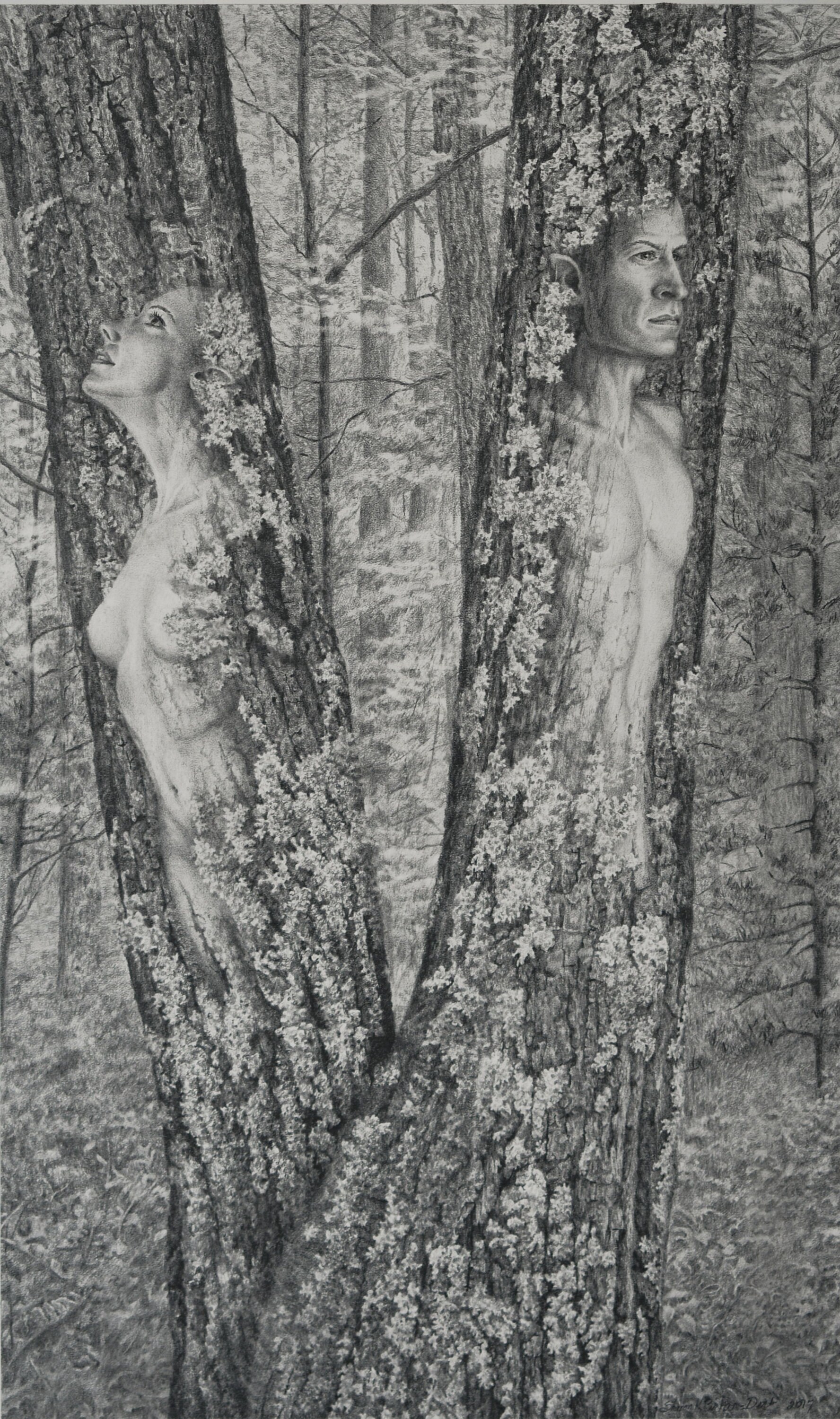 "Guardians"
Recently I completed a series of 8 drawings, "Spirits Within, A Series". Now that the graphite series is complete the goal is to complete jewelry items that come from the same inspiration as the drawings. This means that in general, I don't intend to recreate the drawing, but go back to the feeling that gave me the idea for the drawing in the first place. For the drawing entitled "Guardians", the figures are emerging out of the lichen on the tree. I returned to the tree that I used as reference in the drawing and picked away some of the lichen and used that as my starting point for the wax sculpture.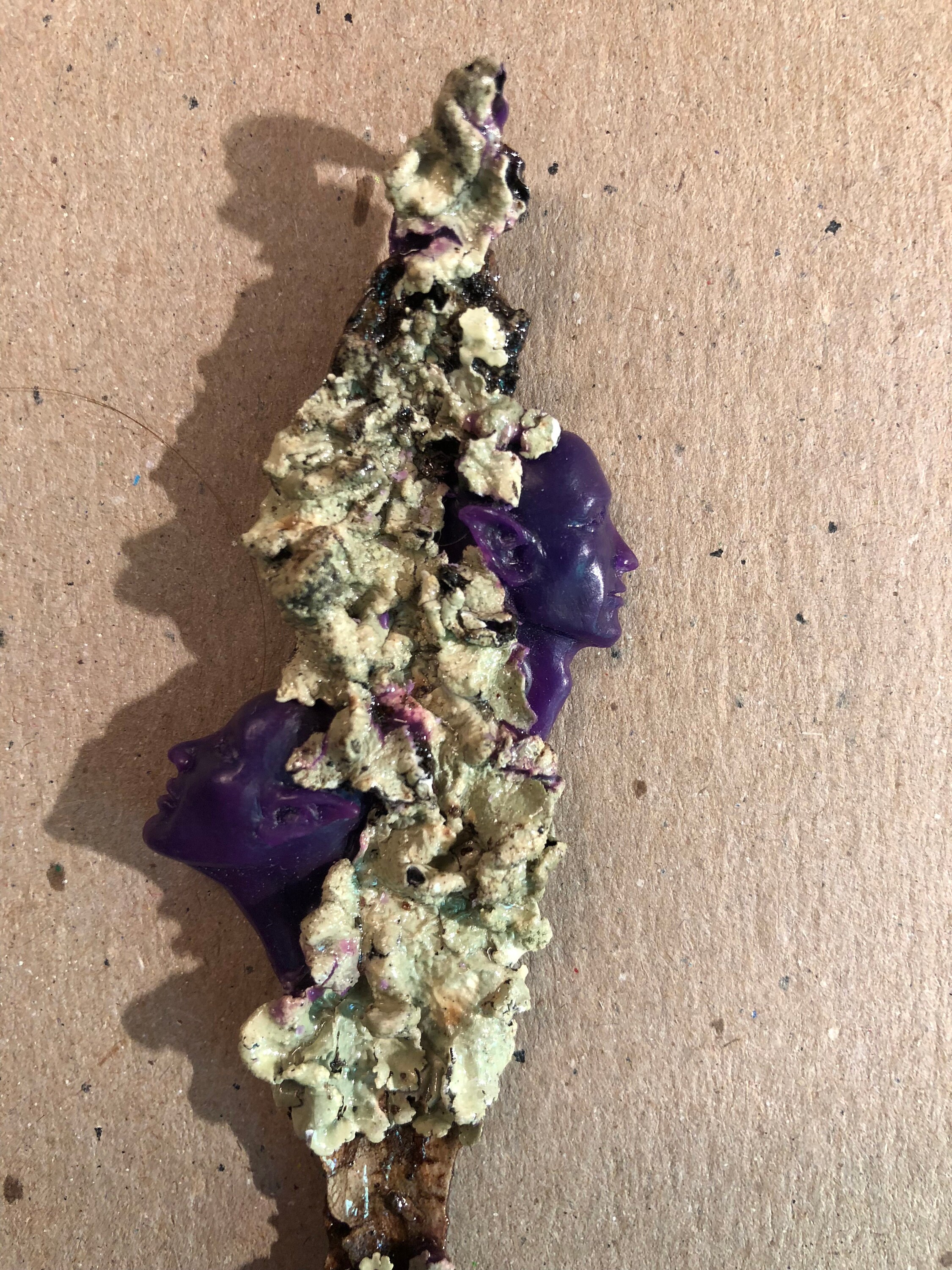 Instead of sculpting the torso's of the two figures I decided to have the faces emerging from the lichen. 
In order to cast natural materials they have to be sealed before the investment process, I usually use a couple of coats of clear nail polish. I haven't cast this piece yet, but am very happy with how it's looking at this point. I'm excited to see the end product, nothing is certain in lost wax casting so . . . fingers crossed!